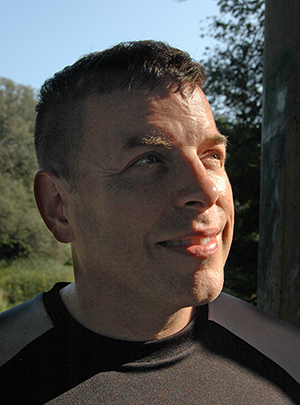 ABOUT THE AUTHOR
Shan McFadden loves to make his children laugh. He loves making other people's children laugh too (but not as much as his own kids). He also loves making childish adults laugh, but his favourite thing to do to is to make serious adults laugh in spite of themselves. He loves working at home while wearing his slippers. He loves dancing like a robot. And he also loves muffins. Mmmmm. Muffins....
In addition to his many audiobooks, Shan McFadden has also written and directed numerous plays for Funfolk Theatricals of Millbrook.
From children's author Shan McFadden:
"Growing up, I loved stories that described children as being much smarter and kinder than adults. Roald Dahl conveyed this message brilliantly in his books and that's something I try to incorporate into my own material whenever I can. So in my stories you'll often find brilliant, sensible children squaring off against cruel and foolish grown-ups. That's by design - I like to encourage younger people to be better human beings than the generations before them. That's the way it will need to be if our species is going to have a bright future, or any future at all."
- Shan McFadden
---
Thank you to my brilliant, wonderful children for their inspiration and my beautiful and talented wife Niki who provides the exceptional story cover art. Special thanks to Christian McFadden for composing the fantastic music that accompanies many of my stories.